---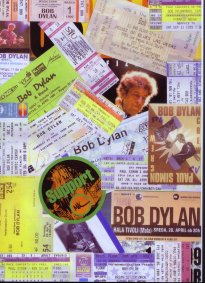 Our thanks go out to everyone who has contributed to The Bridge and the Tour Books in the past along with a plea to keep it coming.
We would be interested in any articles, past and present, clippings from newspapers and magazines - anything related to Bob. We would be especially grateful for any original photos or articles for inclusion in the magazine.
We also welcome your letters, articles and opinions. So if you see something and want to comment, or just want to get something off your chest drop us a line.
So, if you have any letters, articles, photos, clippings, press articles, ticket stubs or anything else of interest please send details to us at the following address.
The Bridge,
PO Box 198,
Gateshead,
Tyne & Wear,
NE10 8WE,
ENGLAND
---
Return to Main Menu